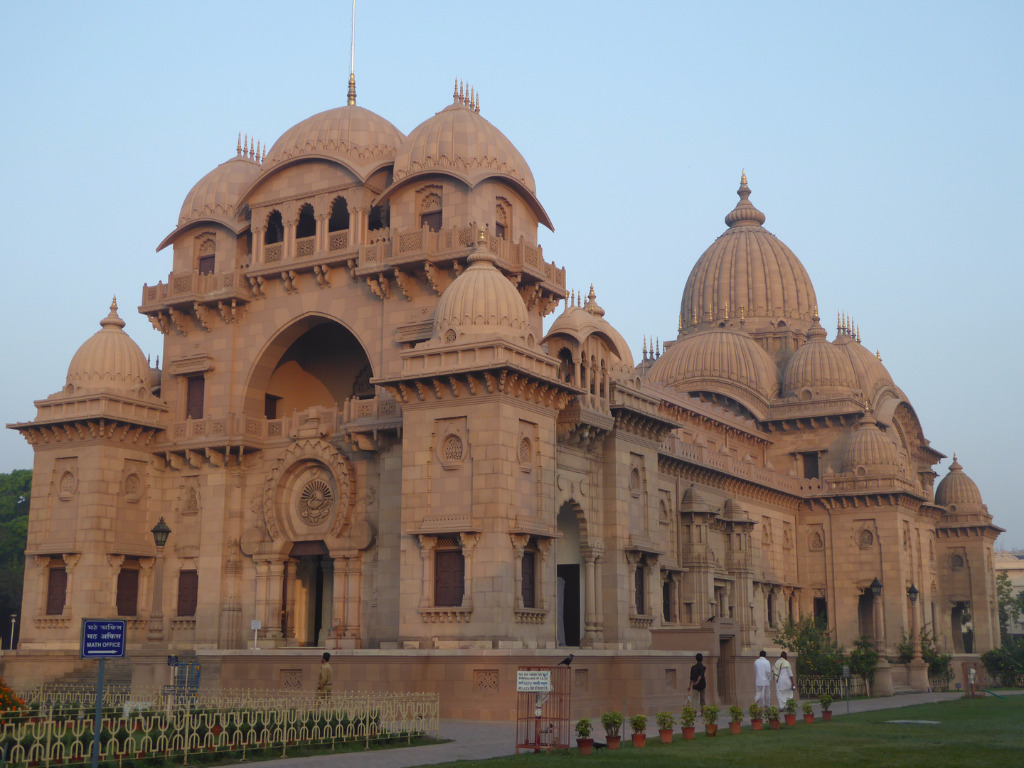 Belur Math, sprawling over forty acres of land on the western bank of the Hooghly (Ganga), in Howrah district, an hour's drive from Kolkata, is a place of pilgrimage for people from all over the world professing different religious faiths. Even people not interested in religion come here for the peace it exudes.
It was at Belur Math that Swami Vivekananda (1863-1902), the foremost disciple of Sri Ramakrishna (1836-1886), lived the last years of his brief life.  He consecrated the grounds in 1898 by worshipping the urn containing the sacred relics of Sri Ramakrishna, which he himself carried on his shoulders to the place of worship. On that occasion he uttered these prophetic words about Belur Math: "The blazing light of universal harmony that will emanate from here will flood the whole world."  On another occasion he said that "the power that will have its rise from here [Belur Math] will flood the whole world and turn the course of men's lives into different channels; from this place will spring forth ideals which will be the harmony of Knowledge, Devotion, Yoga, and Work … all true seekers of spirituality will in course of time assemble here.True to that prophecy, Belur Math has become the hub of a worldwide spiritual movement known as the Ramakrishna Movement.
The serene campus of Belur Math on the Ganga includes temples dedicated to Sri Ramakrishna, Sri Sarada Devi and Swami Vivekananda, in which their relics are enshrined, and the main monastery of the Ramakrishna Order. The place has been sanctified by the stay of Swami Vivekananda and most of the monastic disciples of Sri Ramakrishna who spent several years here. Holy Mother Sri Sarada Devi also visited this place on several occasions.  The room in which Swamiji attained Mahasamadhi has been preserved here. The headquarters of the worldwide twin organizations known as Ramakrishna Math and Ramakrishna Mission are also situated here. An added attraction is the Museum which contains articles connected with the history of Ramakrishna Math and Mission.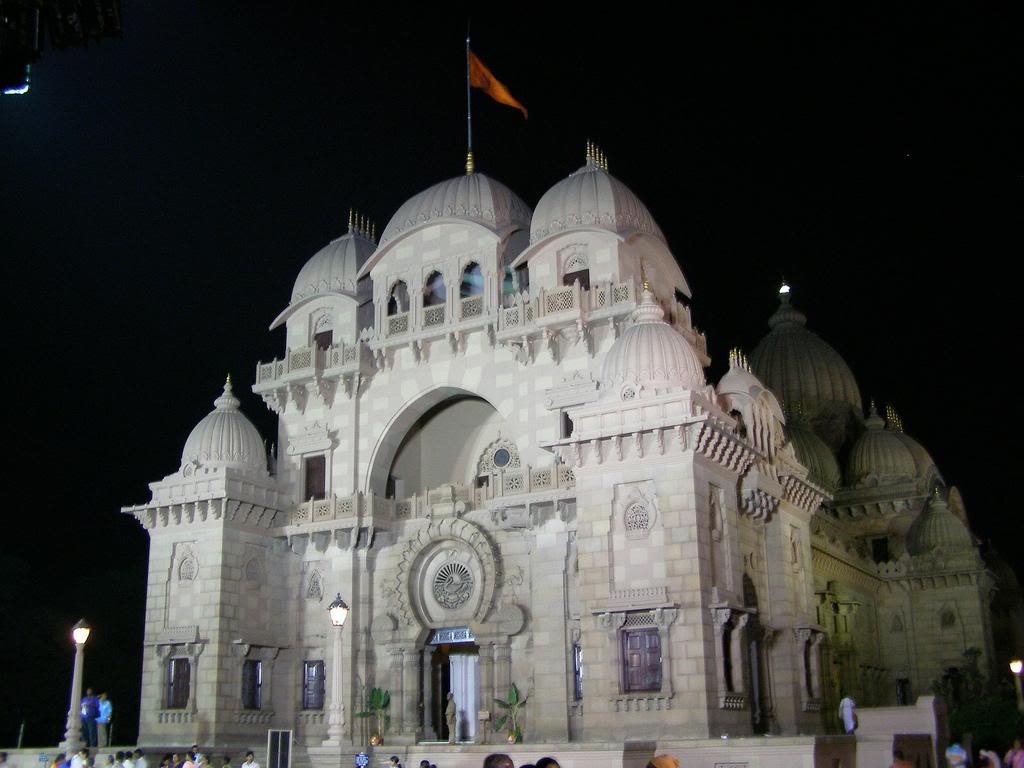 The green lawns and lush growth of trees and bushes everywhere add to the serenity and beauty of the place. All this has contributed to an elevating spiritual ambience that has made Belur Math an important place of pilgrimage for people all over the world. A degree college, a polytechnic, and several other educational institutions of the Ramakrishna Mission are situated in the vast campus adjacent to Belur Math.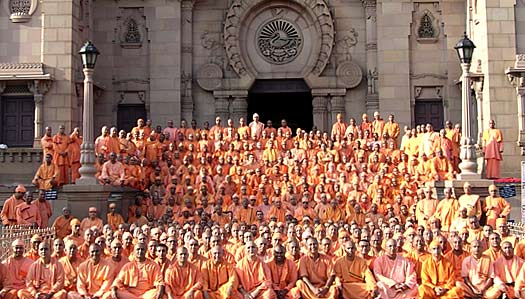 United by love and service-Monks of the Ramakrishna Order
(Group photo taken during a triennial Monks' Conference in Belur Math)